APPLICATION
The ZUB Pressure Relief Valve is designed for protecting transformer tanks against mechanical damages due to rise of pressure , result of an electrical are discharge in oil. The valve is used in transformers rated above 1600 kVA, replacing the explosion pipes. Two pressure relief valves are recommended for very large transformers. The valve is provided with eletric contacts for remote control of the valve closed position. Three standard versions of dierent opening pressure gures are available.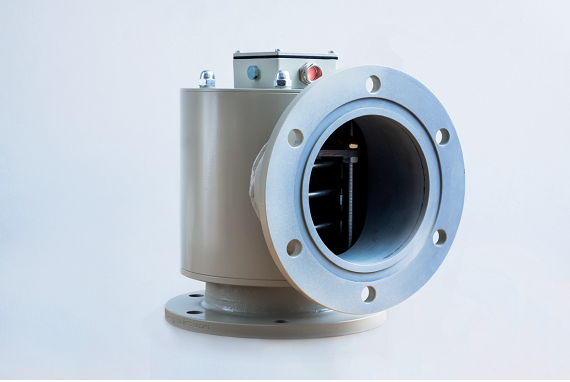 TECHNICAL DATA

DESIGN AND OPERATION
Steel case 1 houses a spring loaded ap, pressed down and suitably sealed with a rubber seal. Excessive pressure in the tank results in opening the valve and outow of oil. When normal pressure is restored the valve closes. The valve is also provided with a reed switch actuated by a magnet tted to loading spring rod. The switch contacts close on opening the valve thus making possible remote observation of the valve open position. In case of mounting the valve on the tank wall , air vent 2 should be placed in the upper position . The valve is tted to the tank by means of a anged stub pipe 3. The outlet anged stub pipe 4 should be protected with a wire – cloth, or can be provided with an oil draining pipe. Electric cable enters the terminal box 5 through a P 13.5 gland.
POLSKA WERSJA