APPLICATION
The ZOK Cut -O Valve is designed to stop outow of oil from a transformer conservator incase of a sudden outow of oil from the transformer tank due to its impairement. The valve isprovided with an optical indicator and electric contacts, which allow remote observation of its closed position.The valve is suitable for tting in a pipe connecting the conservator with the tank cover.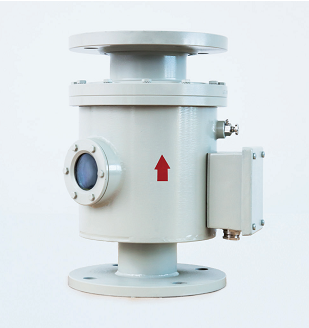 TECHNICAL DATA
Operating temperature from: 30°C to +100°C
Inlet and outlet size: 80 mm
Flow to shut the valve: 85 ±5 dcm / min
Elecric contacts rating: 1 A; 230 V
Dimension: see drawing
Mass: 15.5 kg
Climateno: limitation
Maintenance: no required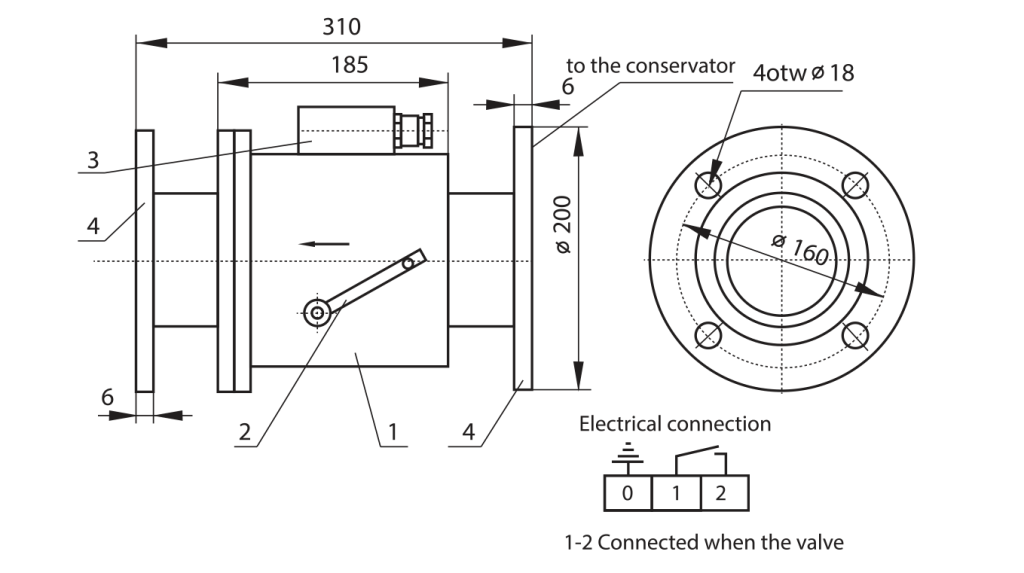 DESIGN AND OPERATION
A steel case 1 houses a spring operated ap which remains open under normal operating conditions to allow bi- directional limited oil ow betweenthe conservator and tank, resulting from the oil temperature variations.Under abnormal conditions ( tank damage) the oil flow and consequently the oil pressure rapidly increa se causing the ap to close.
The valve closed position is indicated by a redarea, visible through a suitable sight – glass on the valve case. With normal condition srestored the valve is to be open manually by moving lever 2 downwards as far as possible.The valve is also provided with a reed switch operated by a magnet, tted to the valve ap. On closing the valve, the magnet actuates the red switch. The switch contacts can be used for remote observation of the valve closed position. Electric cable enter the terminal box 3 through a 13.5 gland. The valve case is provided with two, of same size, connecting anges 4.
Note: special versions of the valve are available on request.

POLSKA WERSJA