APPLICATION
The ZNG-2 Pressure Relief Valve is designed for the protection of sealed, corrugated steel distribution transformer tanks fully lled with oil, against mechanical damages due to excessive pressure rise, result of a transformer overloading. The valve is screwed onto the 2" oil-lling pipe. The valves can also be tted in repaired transformers originally having no such a protection.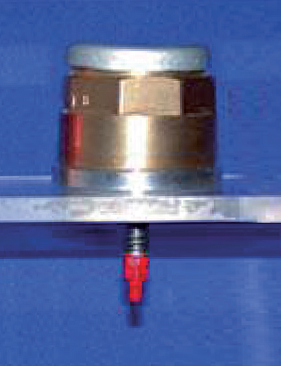 TECHNICAL DATA
 Operating temperature: from -30°C to +100°C
Opening gauge pressure: 250 to 275 hPa
Closing gauge pressure: < 80% opening pressure
Dimensions: see drawing
Weight: 0,3 kg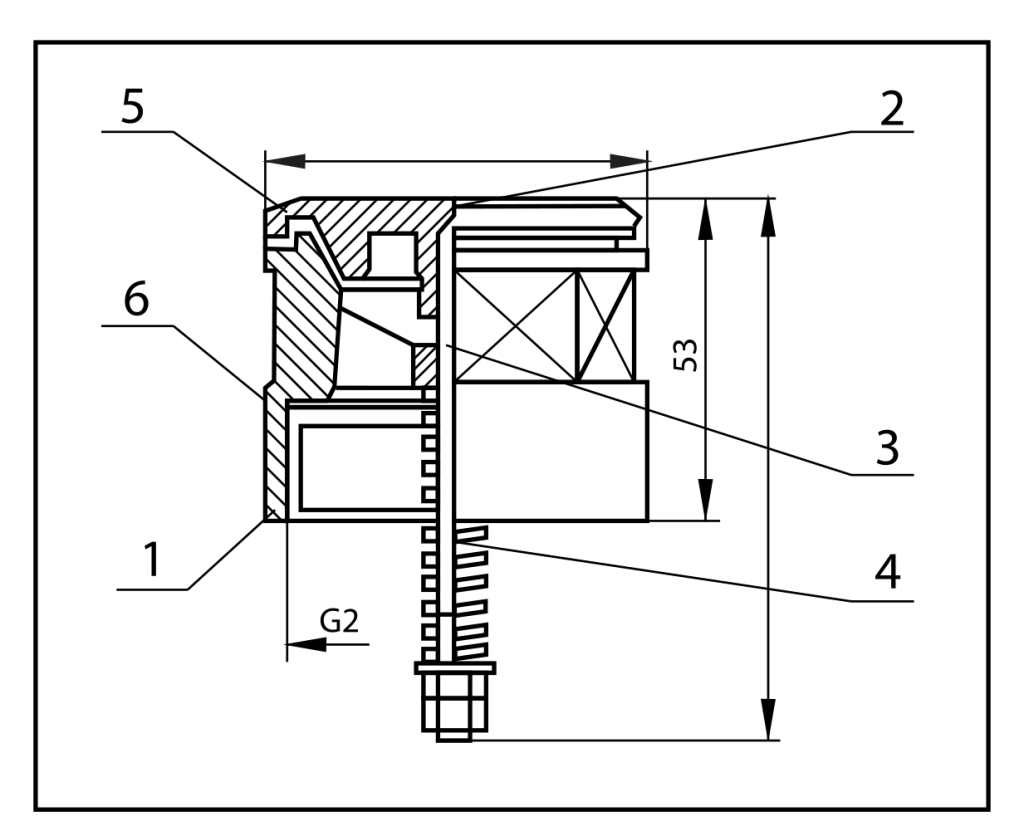 DESIGN AND OPERATION
A brass case 1 houses a movable rod 2 with spring 3 and cover 4 suitably sealed with a rubber, oilproof seal. Excessive pressure in the tank causes the rod to overcome the spring resistance and to move upwards to open he valve, as a result a certain amount of oil or air is removed. The reduced pressure results in closing the valve.
Note: special versions are available on request.
POLSKA WERSJA