APPLICATION
1. treatment of transformer oil in one or several cycles,
2. drying of electrical equipment by hot oil recirculation,
3. treatment of transformer oil in working transformers.
     – solid contaminants,
    – dissolved water,
    – dissolved gases.
FILTRATION
Coarse contaminations are removed by the preliminary lter at the oil inlet. Fine ltration is provided by easily replaceable cartridges in the second filter.

DEGASSING AND DEWATERING
Firstly the oil is heated to the adjustable temperature by an electric heater and then is pumped into a degassing tank held under vacuum. Gas and water escaped and evaporated from the oil are removed by a vacuum pump. Special system located at the upper part of the vacuum chamber ensures ecient degassing and exellent nal oil properties.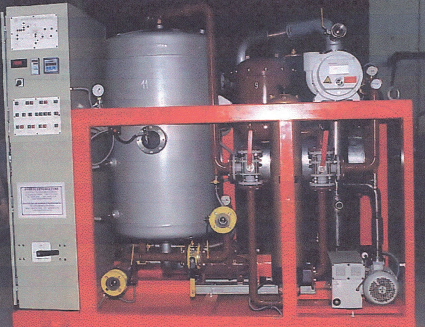 SPECIFICATION