APPLICATION
The Oil Level Indicator is designed for monitoring oil level in transformer tanks with andwithout air cushion under the cover. It is mounted vertically in a pocket with a female 1" thread.

TECHNICAL DATA
Operating temperature: from -30°C to +105°C
Permissible gange( vacuum ) in the tank: 500 hPa
Dimensions: see drawing
Weight without guard: 0,3 kg/ with guard 0,5 kg
Level range: max 40 mm
Vertical position deection: max 5°
Climate: no limitation
Maintenance:no required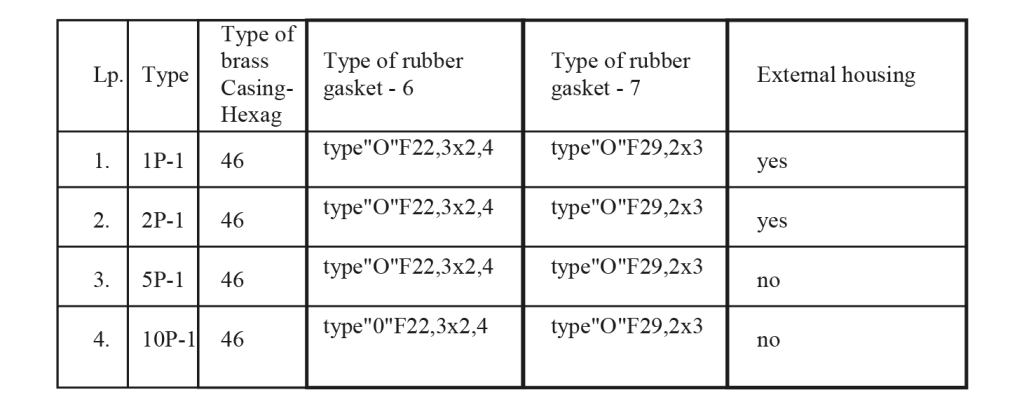 DESIGN AND OPERATION

The indicator consists of the brass case 1 , a polycarbonate transparent bowl 2 , oat 3 with an indicating rod 4. The oat 3 rests on the oil surface while the rod end head 4a shows the actual oil level. A blue strip on the transparent bowl corresponds to the max. Oil level and a red strip to the min. level.
Note: in case of removing the indicator or its bowl it is required to use new seals 6 and 7 prior to replacing the removed parts. An external metallic guard of the bowl or other special versions are available on request.
POLSKA WERSJA