APPLICATION
CP-120 device is designed for magnetic oil level indicator MWP-220 or MWP- 345 to show oil level in conservator with resin diaphragm. This device is used in conservator with diameter 1260 mm.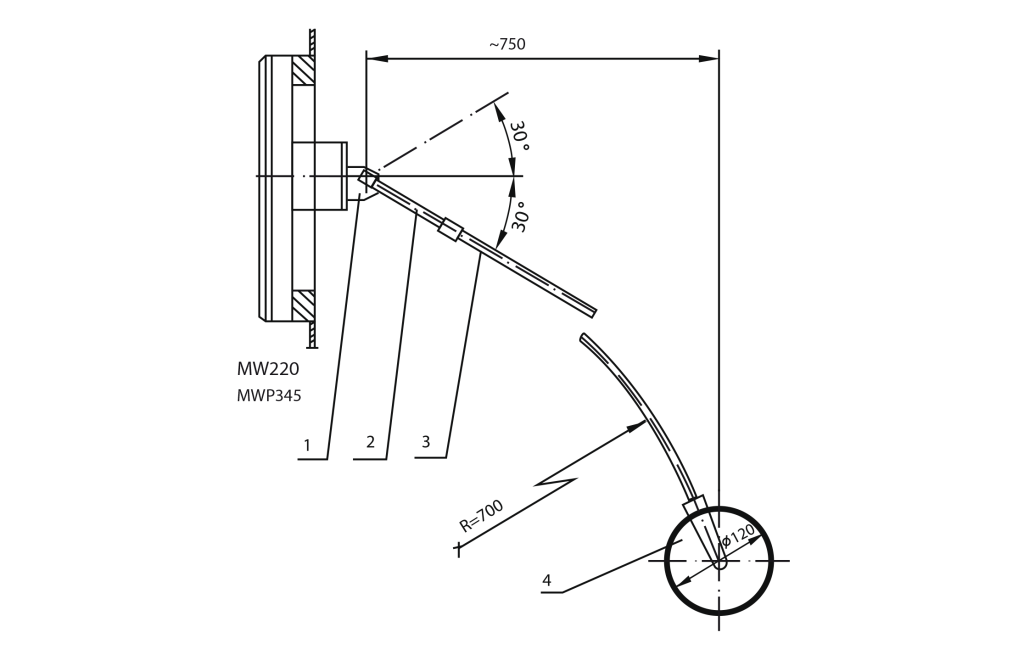 DESIGN AND OPERATION
Runner 4 moves on diaphragm of the conservator transfered through arm 2 to gear transmision 1 (with ratio 2:1). Gear transmission 1 is connected with oil level indicator MWP – 220 or MWP -345 which is xed to the vertical wall of the conservator.

POLSKA WERSJA 
https://environt.pl/pl/czujnik-cp-120-do-wskaznika-mwp-220-wp-345/